Remember the fascination of snowglobes when you were a child? I do. My grandmother had one we loved to shake and watch the flakes drift gently down. It always seemed to finish too fast.

I bumped into a web site that allows you to make a snow globe with your own photo so that I'd try it with that favorite picture of my grandson.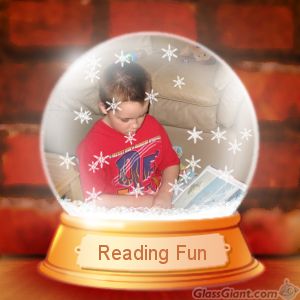 It's missing the drifting snowflakes, but it brings back the memory of that childhood fascination.